Planning your domestic flights in Argentina? Nothing that difficult to find the right domestic flight in Argentina. For example, Skyscanner, Google Flights, offer a lot of options. But, I give you some tips about where to start your trip, domestic flight connections in Argentina, what about the Argentina air pass, and are the low-cost airlines reliable.
Read also: How getting from Ezeiza or Jorge Newbery to Buenos Aires?
Domestic flights in Argentina
The following airlines are operating domestic flights in Argentina: Aerolineas Argentinas, and Austral are both national airlines with an extensive network. Andes Lineas is a mid-price range airline with a limited domestic network. Then we have low-cost airlines active in Argentina: FlyBondi and JetSmart.
I look for my national flights in Argentina on this website. It gives me a fast overview of all airlines including the low-cost airlines in Argentina.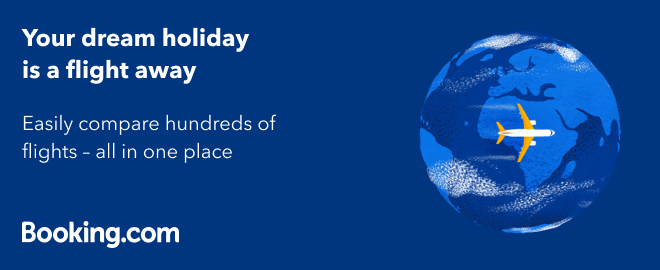 Buenos Aires domestic airport
All the airlines mentioned above have a hub in Buenos Aires domestic airport Aeroparque Jorge Newbery(AEP). Jorge Newbery Airport is just located on the edge of River de la Plata. It takes you around 20 min with a taxi if you depart from Obelisco.
Jorge Newbery airport is the only operating airport in Buenos Aires city. Ezeiza is located in the province and around 45min away.
Are low-cost airlines in Argentina reliable?
In one word: yes! In general, they are less sensible for strikes. JetSmart does provide the same service as in other countries where they operate. FlyBondi is an Argentinian-founded company with reliable status. All low-cost airlines have domestic flights in Argentina, from the North to the South.
What about the visit Argentina air pass?
A frequently asked question: what is the domestic flight pass of Aerolineas Argentinas? In the first place, if you want to get the flight pass you need to fly in or out Argentina with Aerolineas Argentinas.
Secondly, rarely do you make a profit by using the Visit Argentina flight pass. The prices mentioned are without airport taxes. In addition especially now with all the low cost and competition on the airline market. That makes it cheaper to get a domestic ticket in Argentina.
Thirdly, you need to go to an Aerolineas Argentina sale office nearby in your country to buy the visit Argentina air pass.
Secrets of a domestic flight in Argentina
The national carrier Aerolineas Argentinas has an extensive route network. However, standardly not all destinations are connected with direct flights. This can result in unpleasant stop-overs in the Buenos Aires hub.
But, there is a secret. From September until March Aerolineas Argentinas does provide special seasonal flights. For example, normally there is no direct flight between Trelew (whale spotting) and Ushuaia.
From September until March, there are seasonal connections.
Trelew <-> Ushuaia
Ushuaia -> El Calafate
Bariloche -> El Calafate
Cordoba -> El Calafate
Cordoba -> Trelew